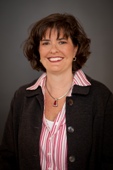 Dr. Amy L. Sherman is a Senior Fellow at the Sagamore Institute for Policy Research and Director of the Center on Faith in Communities at the Foundation for American Renewal. She also serves as the Editorial Director for FASTEN (the Faith and Service Technical Education Network). Dr. Sherman is the author of four books: Reinvigorating Faith in Communities (Hudson Institute, 2002); Restorers of Hope: Reaching the Poor in Your Community with Church-based Ministries That Work (Crossway Books, 1997); The Soul of Development: Biblical Christianity and Economic Transformation in Guatemala (Oxford University Press, 1997); and Preferential Option: A Christian and Neoliberal Strategy for Latin America's Poor (Eerdmans, 1992). Her 70+ articles and essays have appeared in such diverse publications as The Public Interest, Policy Review, First Things, Christianity Today, The Chronicle of Philanthropy, The American Enterprise, World, the Christian Century, The Washington Times, Philanthropy, Christian Scholar's Review, Reason, and Books & Culture.
Dr. Sherman is a leading national expert on charitable choice, an advisor to the White House Office of Faith-Based and Community Initiatives, and the author of The Charitable Choice Handbook for Ministry Leaders. Dr. Sherman provides on-site consulting services to congregations starting or enhancing their community ministries and is a frequent speaker at training conferences for faith-based practitioners. She is the author of various resource guides for faith leaders, including Establishing a Church-based, Welfare-to-Work Ministry: A Practical How-To Manual and Sharing God's Heart for the Poor: Meditations for Worship, Prayer, and Service. She has also published the first major study of faith-based intermediary organizations (2002) and the largest national survey of Hispanic church-based community ministries in the U.S. (2003). Currently, Sherman serves as the national coordinator for the ele:Vate ("Economic Literacy Education: Vital Assets for Transformation and Empowerment") initiative, which serves Christian practitioners working with inner-city youth.
Dr. Sherman is the founder and former Executive Director of Charlottesville Abundant Life Ministries (CALM), a holistic, cross-cultural, whole-family, church-based outreach in an urban neighborhood of approximately 380 lower-income, single-parent families. From its Abundant Life Family Center in the heart of the neighborhood, CALM offers educational programs for children, mentoring for teens, and discipleship, education, IDA, and housing programs for adults. Sherman continues on today as an informal advisor to CALM and to Trinity Presbyterian Church, its anchor congregation. She also serves as a Senior Fellow for the International Justice Mission. IJM is a Christian human rights agency that rescues victims of violence, sexual exploitation, slavery, and oppression.
Sherman received her undergraduate degree from Messiah College in 1987 and her Ph.D. in foreign affairs/economic development from the University of Virginia in 1994. Her "life verse" is Micah 6:8 "He has shown you, O Man, what is good, and what does the LORD require of you but to do justice, love mercy, and walk humbly with your God."